moi muse
Pallabi Mitra Chakrabarti
Chief Strategy & Innovation Officer at CMCI
moi muse
Pallabi Mitra Chakrabarti
Chief Strategy & Innovation Officer at CMCI
She introduces herself as a wife, working professional, traveler, and creative thinker who values tradition and culture.

m - What draws you to jewelry?
A -I grew up in a home that valued tradition and culture. That's a big part of who I am, and I tend to drift toward jewelry that has some tradition.

m - What caught your attention with MOI?
A - I feel like this is the type of jewelry that I can wear through really any phase I'm living through, and that's something that I really admire about the brand. I like to find pieces of jewelry that can stay on me and stay with me, and that's what I found with MOI. And I'm really happy that I've been able to find pieces that I can wear day in and day out. The quality is so great that it allows me to do that with their jewelry.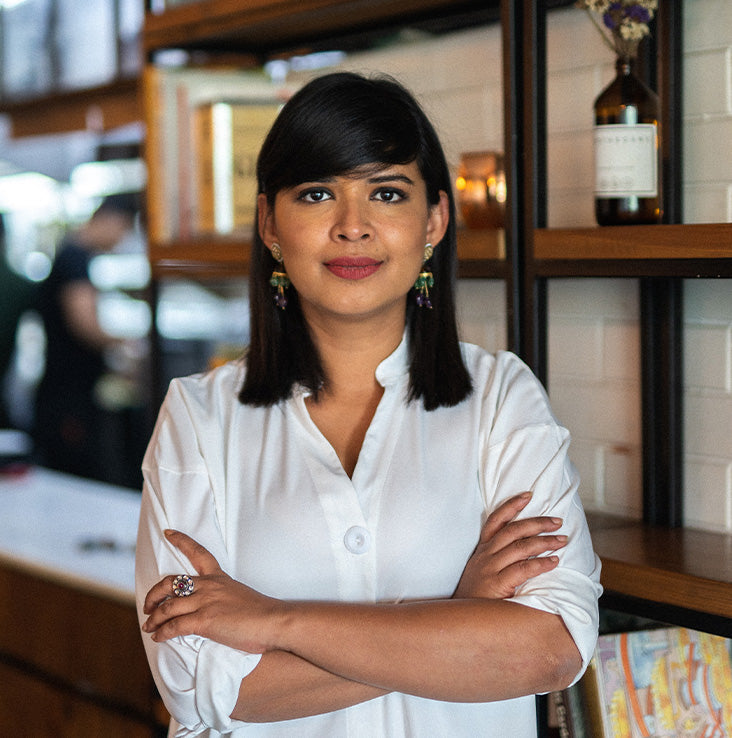 Radhika Khandelwal
Chef & Owner at Radish Hospitality
She introduces herself as chef-owner at Fig & Maple and Ivy & Bean restaurants and an advocate for sustainability